Spring Hotel Bitácora Spa, Santa Cruz de Tenerife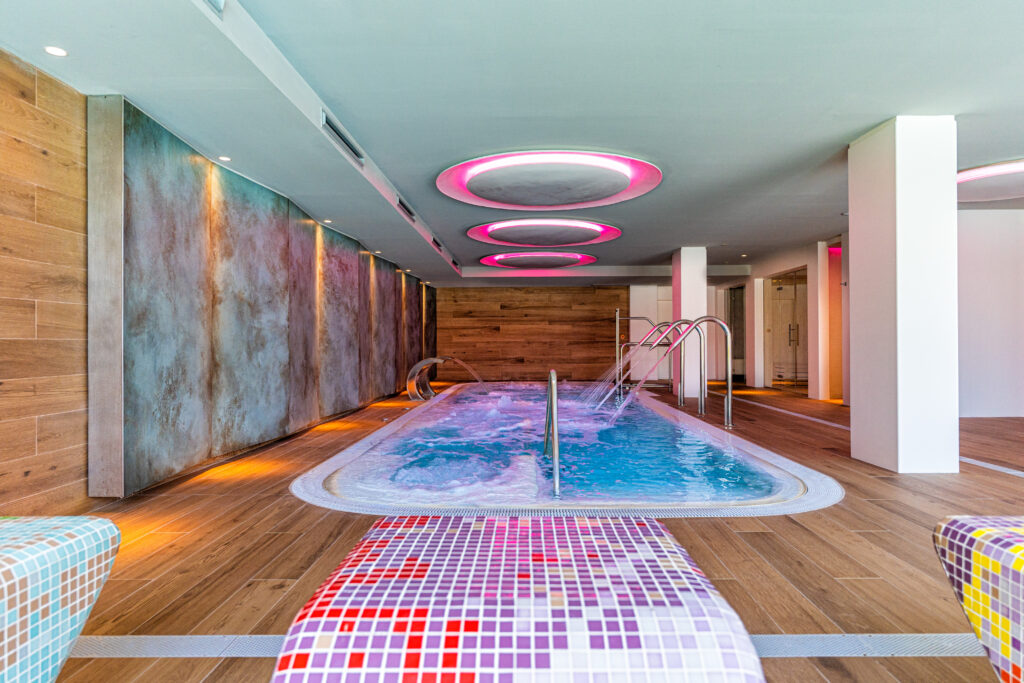 Exquisite project of the Bitácora Hotel.
A little more about this project and its magnificent spa which uses chromotherapy and hydrotherapy to offer you a totally revitalizing experience.
Did you know that in terms of chromotherapy, the color pink, among many other qualities, is able to offer us a sense of protection, love and affection, therefore, it is able to bring us peace and to enhance our wellness experience.
The products that you can find in this project are:
Waterfall ref.106
Waterfall ref.106A
Piezoelectric button ref.132E
Cannon ref.110F
Cannon ref.110G
Cannon ref.110E
Hydromassage grid ref.137
Nozzle ref.AQA-BI
Handrail ref.E-12
Drain ref.AQA-SR
Hydromassage lounger ref.120.3 adapted