AQA with En Ruta Solidaria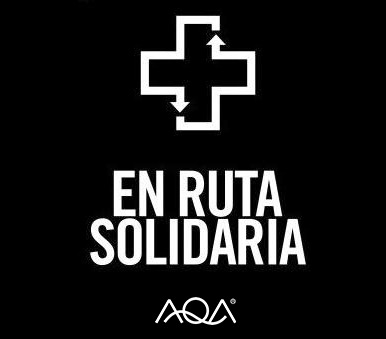 AQA is collaborating with the NGO En Ruta Solidaria. If you want to participate in the donation of material, please contact us and we will organize the collection.
Thank you very much!
The main objective of the project led by En Ruta Solidaria is to improve the living conditions of children in the marginal neighborhoods of the capital of Mauritania: Nouakchott.
The Association Mauritanienne des Aides asux Malades Indigents (AMAMI), the Salah Eddine public school in the Bouhdida neighborhood and the two nutrition and training centers of the Religious Congregation of the Daughters of Charity Saint Vincent de Paul in the Mauritanian capital are the main recipients of the project.
Ruta Solidaria works in three lines of action: health, education and nutrition.
In the health area, it mainly carries consumable medical material for cures, vaccinations, etc., as well as various reused medical material that is in perfect working order and that can be useful there.
In the educational field, he carries basic school supplies, such as notebooks, pens, pencils, etc. We have also brought various furniture, such as blackboards, tables and chairs, auxiliary material for teachers, books in French, computer equipment, etc.
In the nutritional area, it carries food for nutrition centers, mainly infant food, in order to alleviate the nutritional deficiencies of the child population.
You can access more information about this project on its website: www.enrutasolidaria.es 
You can also access the video of one of his journeys made in 2009 through YouTube: Ruta Solidaria 2009